As a former middle school teacher and district math specialist and mentor, I read with great interest the recent MinnpPost article about the efforts, progress, and challenges in Minneapolis Public Schools (MPS) to diversify the teacher workforce. After spending 20+ years in education, it is sobering that we are still chipping away at this challenge as a state.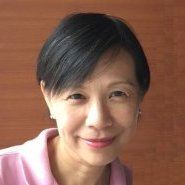 I still remember being at Windom Open School one day more than 20 years ago. I don't remember the circumstance of my visit, yet I still can vividly see the two elementary Asian American girls walking down the hall when our eyes met. The grin they had on their faces and how their eyes lit up is forever edged in my memory. That day, they saw an adult in the school who looked like them, a school where there was little representation of themselves in the staff and teachers  and in the symbols and photos on the wall or in the books they read.
Another vivid memory while teaching at Windom was the special relationship I had with Asian American students, especially girls. The numerous questions they would ask about the many years I was in school, if it was difficult to get my PhD, being a working single woman, reasons I became a teacher, how I came to the United States and what I liked or disliked about living here. The list goes on.
We had many conversations about choices, about confidence, about working hard, about aspirations. Or the times they would hang around in my room after school just because. So yes, I have always known and experienced firsthand, the positive imprint I had on students who looked like me, beyond what and how I taught, beyond a grade, beyond test scores.
And yes, I am glad for the intentional focus on teacher diversity at MPS. At least the research is now definitive and no one is questioning the need for more teachers of color, whether within the education ecosystem or in the general public.
This need is compounded by a teacher shortage that has been looming in some subject areas and/or in some regions of our state while the pool of teacher candidates (especially of color) is not keeping up with demand. Not even close.
As I wrote in my last post, it's time MPS has a parallel strategy to analyze ways to encourage and recruit African American teachers and be intentional in supporting them in the workforce. We know the tremendous imprint they have on students of color. It's imperative that we increase the number of teachers of color to support racial equity in Minnesota's schools.