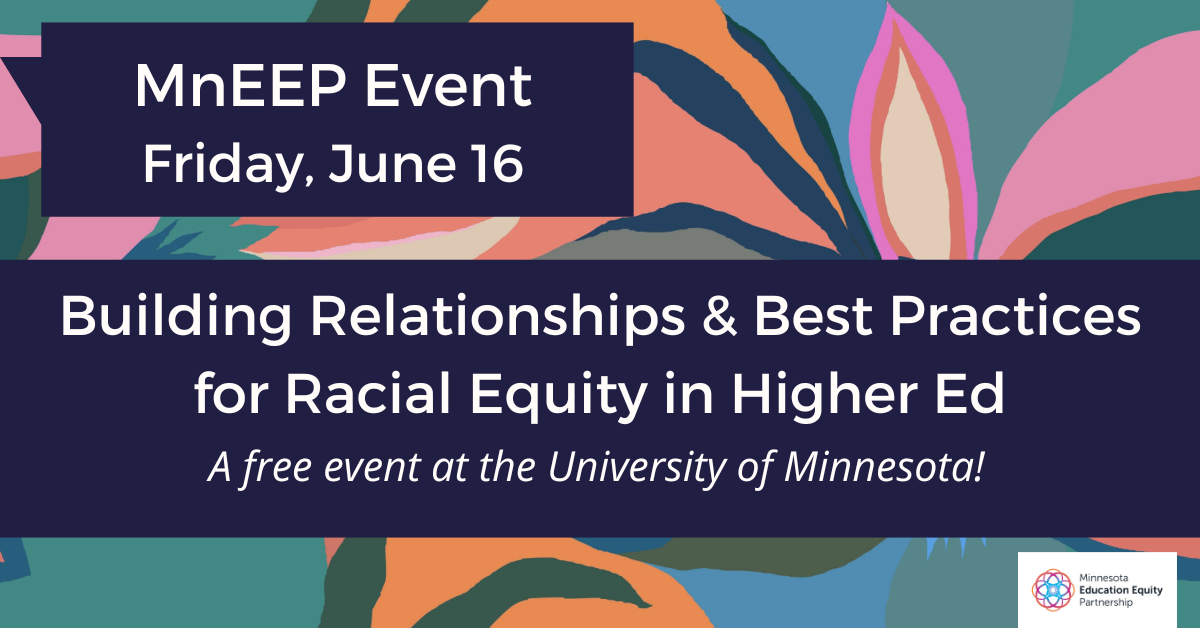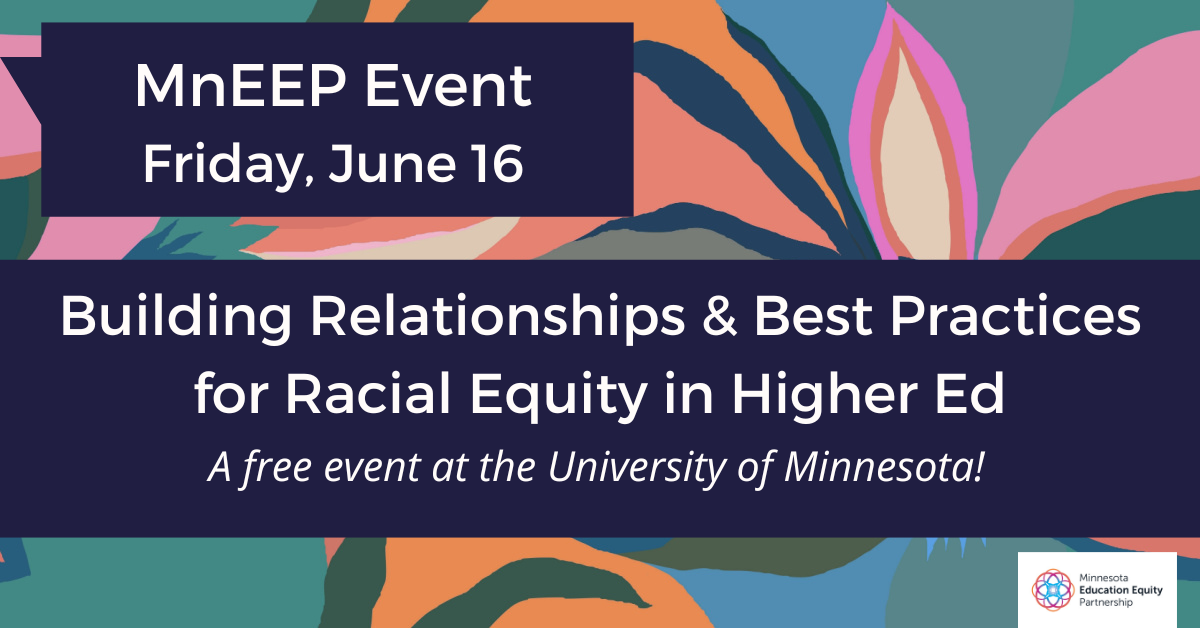 Higher Ed Convening: Join us June 16
Why your input is critical at our June higher-ed convening
At Minnesota Education Equity Partnership (MnEEP), one of our core values is "Relationships Matter." We believe cross-cultural dynamics and collaborative relationships are key to changing systems, structures, and public narratives. 
This is especially true as we continue to hold convenings across higher-ed colleges and institutions in Minnesota to center student voices and build key polices and practices for removing barriers to higher ed for Minnesota's students who are people of color and Indigenous (POCI).
Over the past year we've gathered with higher-ed leaders, faculty, staff, students, and community members at Minnesota colleges—Macalester, U of M, Concordia College/Morehead—to understand needs, opportunities, and roadblocks across institutions for building practices and  policies for a more racially just higher-ed system in Minnesota. 
Our next convening, Building Relationships & Best Practices for Racial Equity in Higher Ed, will be at the U of M, Twin Cities on June 16. We hope you will join us to collect and collaborate for building a robust higher-ed system that serves everyone in Minnesota. 
This is a critical opportunity for MnEEP to share policies, best practices, and innovation for advancing racial equity. A way to feed a movement for race equity in higher education across the state.
What we've learned
MnEEP's College Race Equity Advocacy Advisory Council ​(CREAAC) of post-secondary and community-based representatives designed and implemented the regional convenings and a toolkit of best practices for advancing racial equity across Minnesota higher-ed institutions.
 Areas of focus include: The Four Ways Minnesota Must Take Action Now:
 1) Financial aid reform/student debt 
2) Anti-racist and culturally validating practices
 3) Holistic student supports 
4) Developmental education reform
We will continue to build on these from regional and state-wide convenings. 
The first event, Centering Relationships and Building Best Practices for Advancing Racial Equity, was co-hosted with Macalester College. MnEEP discussed race equity work in higher education including research that centers relationships. 
The second event, Aftershock: Uncovering Emerging Trends Shaping Student Retention & Completion in the Post-2020 Era, was co-hosted by the University of Minnesota, Twin Cities. A student panel coordinated by the Multicultural Center for Academic Excellence allowed POCI students to share ways they were and weren't being supported by institutional programs and practices. 
The third event was co-hosted with Concordia College in Moorhead. Participants discussed building racially equitable policies and explored the "why" of policy advocacy at the Minnesota State Legislature and the future for Minnesota's 70 percent Higher Education Attainment Goal. They also explored how to build best practices & grassroots advocacy connected to higher education.
What's next 
On Friday, June 16th from 9-2pm, MnEEP will be hosting an event for advancing race equity. This event is to create a space to share, learn and build meaningful and sustainable policies and practices for a more racially just higher education system. A way to be connected and in continuous conversation across the state with others from higher education institutions to collectively cultivate best practices to advance race equity at colleges and universities across Minnesota. 
Come join people in their desire to gain momentum to build transformative, sustainable change in higher education. A space to create a culture of belonging and connections and collaborate for racial equity in higher education.  
Join MnEEP and other race equity advocates and leaders in this critical race equity conversation.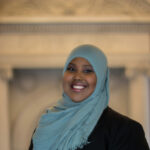 Ikram Mohamud is a gradate of Hamline University, where she received degrees in Business Administration, with a concentration in management; and Religion, with a concentration in Asian religions. She served two years as the Step Up youth services associate at AchieveMpls before joining MnEEP to help advance race equity in Minnesota's higher-ed systems.