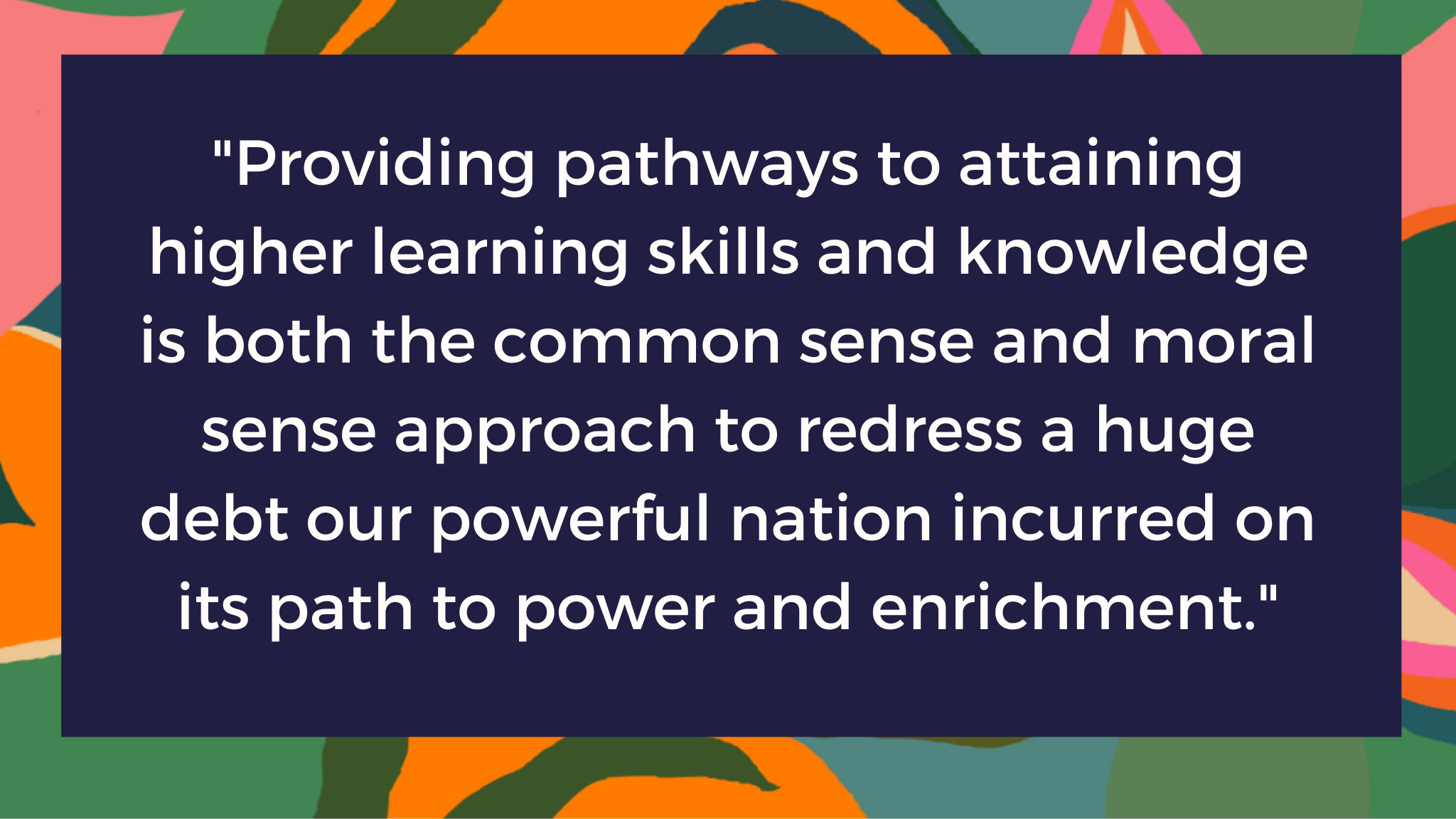 MnEEP response to SCOTUS decision to overturn affirmative action
Executive Director letter: Our collective will as a people will prevail
As a first-generation college graduate, I can testify to the power that post-secondary education can have for pursuing both personal opportunities while also benefiting society as a whole. That a Puerto Rican immigrant's child could rise to serve as an elected state representative was due in no small part to the access provided through affirmative action efforts, conscious of my racial, cultural, and economic background.
So it saddens me to see the Supreme Court of our nation turn its back on the power of that reality. Quite simply, we are a stronger, better nation when college learning is widened to include those who historically have not had access to it. Without that, the damage to our nation will be immense.
MnEEP knows that regardless of this ruling, we must gather together to keep the course of creating more, not fewer, opportunities for those communities severely harmed by enslavement, genocide, and from land and cultural appropriation that heavily features in our nation's history.
The resulting harms continue to manifest themselves in communities of color and Indigenous communities and indeed require assertive, affirmative actions to address and undo.
Providing pathways to attaining higher learning skills and knowledge is not a "handout" approach or creating privilege. Rather it is both the common sense and moral sense approach to redress a huge debt our powerful nation incurred on its path to power and enrichment.
MnEEP is committed to working with communities and with our educational institutions to keep shaping systemic policies and pedagogical practices that center People of Color and Indigenous people in recruiting, admitting, and retaining them in post-secondary education so that they can obtain success in credentialing.
We know that armed with that access, these communities will use the tools developed to strengthen their lives and that of our whole society.
Stay connected to us as we gather emerging strategies for overcoming the unfortunate barriers this SCOTUS decision will evoke.
Our collective will as a people will prevail.