Members & Partners
Our Supporters

Minnesota Education Equity Partnership wishes to recognize the individuals and organizations whose annual investments as Members, Partners, and Funders support education equity in Minnesota. What we do is made possible and strengthened by the community we have around us. The generosity of our Members, Partners, and Funders is a cornerstone of our work and a testament to the ways in which we can all lift each other as we continue to move forward as a state.
Membership also entitles you to vote for Board members and officers, and on other governance matters that sustain and help us manage the life of the organization.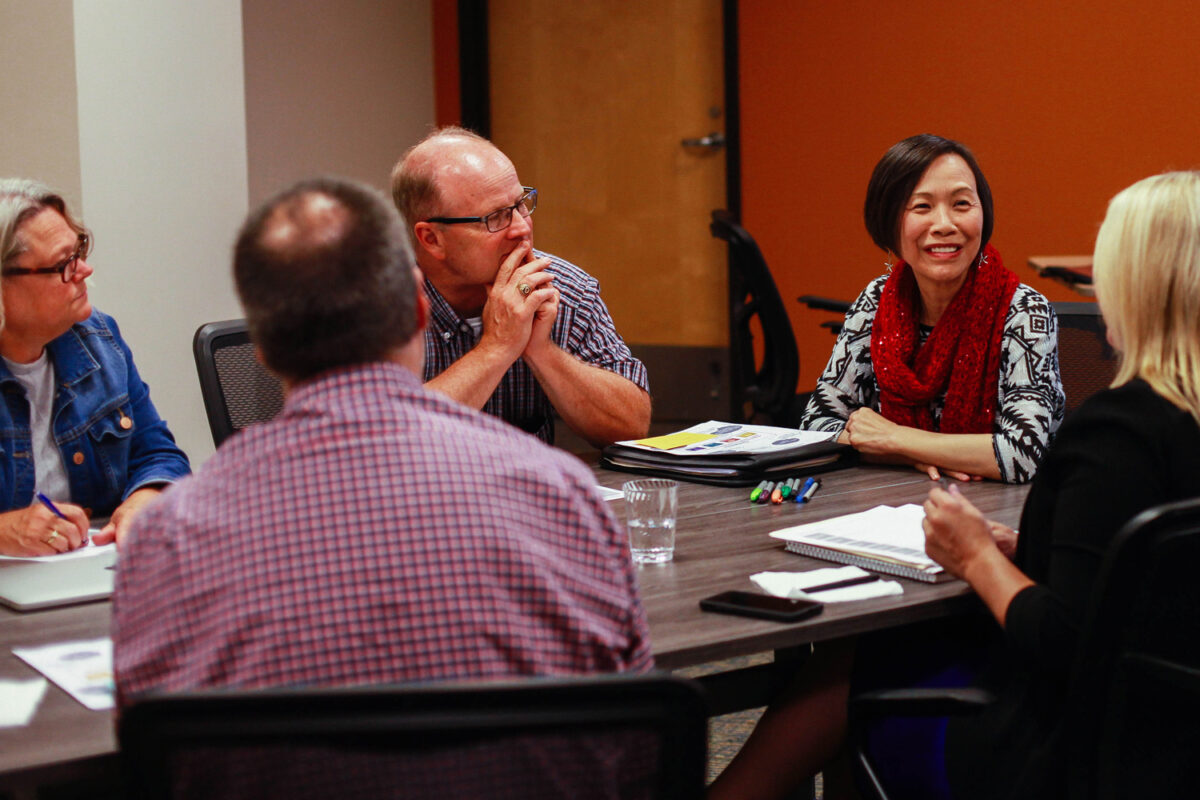 Our members make it possible to sustain the life of the organization.
Our Members, Partners & Funders
Organizational K-12 and Nonprofits
Association of Metropolitan School Districts
College Readiness Consortium – University of Minnesota
Education Minnesota
Minnesota Association of Charter Schools
Minnesota Reading Corps and Math Corps
Normandale TRIO
Science Museum of Minnesota
MnEEP provides professional services, trainings, and conveenings to equip educators with the knowledge, skills, and tools necessary to address individual racism and implicit bias and build a more just education practice that supports the development and identity of all of their students.
School Districts, Postsecondary and Business
Advance Consulting LLC
Augsburg College – Student Affairs
College of Education and Human Development – University of Minnesota
Great Lakes Higher Education Guaranty Corporation
Metropolitan State University, School Of Urban Education
Minnesota State University, Mankato/Institutional Diversity
Mounds View Public School District
North Hennepin Community College
Saint Mary's University of Minnesota
Winona State University, Office of Inclusion and Diversity
Partner Organizations and Institutions
Minnesota Education Equity Partnership (MnEEP) has long-standing relationships with leading Minnesota educational institutions, predicated on fostering collaboration as a powerful way to increase Race Equity and Excellence in Education throughout the state. As formal partners, these organizations generously support our efforts to promote systems level change. They are committed to asking penetrating multicultural questions about education, and bring invaluable expertise, technical assistance, and strategic resources to our collaboration.
Foundations and Corporations
Foundation and Corporate grants are the lifeblood of our nonprofit. Their investments in Minnesota Education Equity Partnership (MnEEP) and our work are essential and we are humbled and thankful for their ongoing support of this work.
We continue to be immeasurably grateful to our all of our those who provide financial support and thought leadership to MnEEP, and graciously acknowledge their contributions to this work.
| | |
| --- | --- |
| Nicola Alexander | University of Minnesota |
| Rene Antrop-Gonzalez | Metropolitan State University |
| Davina Baldwin | Davina Baldwin Insurance |
| Anne Becker | Intermediate District 287 |
| Bruce Beneke | Southern Mn. Reg. Legal Services |
| Lara Bergman | Please Select a Prefix |
| Lanise Block | Sankore Consulting |
| Julia Burkstaller | Girl Scouts River Valleys |
| Courtney Caldwell | Intermediate District 287 |
| Lee Carlson | Windom Public Schools |
| Anne Carroll | Carroll Franck & Associates |
| Brenda Cassellius | |
| Scott Cole | Collectivity |
| Iris Cornelius | |
| Beth Daniels | |
| Merrie Davidson | University of St Thomas |
| Jim Davnie | Minnesota House of Representatives |
| Rebecca Dosch Brown | Institute On Community Integration |
| Michael DueÒes | |
| Karn Engelsgjerd | The Achievement Network |
| Elizabeth Finsness | Minnesota State University Mankato |
| Thomas Flunker | Gustavus Adolphus College – St. Peter MN |
| Julia Freeman | Voices For Racial Justice |
| Rosario Fuentes | |
| Brenda Garces | |
| Kenneth Gilchrist | |
| Danielle Grant | AchieveMpls |
| Nora Hall | GrayHall |
| Sue Hammersmith | Antiracism Study Dialogue Circle |
| Ambar Cristina Hanson | Mortenson Family Foundation |
| Alexander And Maria Hines | |
| Anil Hurkadli | Thrivent Foundation |
| Bernadeia Johnson | Minnesota State University Mankato |
| Aara Johnson | Office of the Governor |
| Sundraya Kase | MPCC |
| Jessica Kopp | |
| | |
| --- | --- |
| Thomas Kottke | HealthPartners |
| Teresa Kruizenga | Minnesota State University Mankato |
| Melinda Lee | |
| Joan Little | |
| Carlos Mariani | MN House of Rep |
| Joel Mixon | University Of Minnesota |
| Jessie Montano | |
| Joe Nathan | Center for School Change |
| Jean O'Connell | |
| Jan Ormasa | Jan Ormasa Consulting |
| Mike Palmquist | Renaissance Learning |
| Steven Paprocki | Access Philanthropy |
| Leiataua Dr. Robert Peterson | TE2: Education and Engineering Consulting LLC |
| Molly Priesmeyer | Good Work Group |
| Joanne Reeck | Augsburg University |
| Kristina Robertson | Roseville Area Schools |
| Michael Rodriguez | University of Minnesota |
| Bruce Schelske | University Of Minnesota |
| Jon Schroeder | Education|Evolving |
| Daniel Sellers | EdAllies |
| Laura Shannon | |
| Barbara Shin | SYMMETRY SYSTEM UNLIMITED |
| Anne Soto | Greater Twin Cities United Way |
| Patrice Tetta | Mission360 Consulting LLC |
| Daniela Vasan | The Wildflower Foundation |
| Kelsey Waits | |
| Lark Weller | |
| Anna Werb | |
| Liz Williams | Greater Twin Cities United Way |
| Karen Woodward | Integral Consulting |
| Pa Dao Yang | Normandale Community College |
| Barbara Yates | Think Small |
| Cheryl Youakim | MN House of Representatives |
| Alison Zellmer | Reading and Math Inc. |
| Leann Zins Enninga | |