How Minnesota State is building cross-campus collaborations to center equity
I joined Minnesota State as the Senior Director of Strategic Initiatives – Equity 2030 on March 11, 2020, just days before Governor Walz issued the order that sent Minnesotans across the state to work from home. Over the next several months, as I reacclimated to the state in which I grew up and learned how it changed in the 8 years I'd spent living and working in Washington, DC – and how it hadn't – the on-going inequities within higher education were continually highlighted.
As the COVID-19 pandemic swept through our communities, putting many out of paid employment and adding Herculean expectations onto the shoulders of others, the economic importance of addressing educational equity gaps have been heightened.
In 2019, the Minnesota Office of Higher Education's Educating for the Future 2019 Update cited "[a]nalysis of data from the Minnesota Department of Employment and Economic Development (DEED) shows that over 68% of jobs paying family-sustaining wages require postsecondary education beyond high school."
In 2015, our state legislature set an attainment goal of 70% for residents between the ages of 24 and 44. Included in the statute is an acknowledgement that reaching the goal "will likely be difficult without achieving attainment rates that are comparable across all race and ethnicity groups." (Minn. Laws 2015 Chapter 69 Article 3 Sec. 6 Subd. 5b) As the percentage of populations of color – especially Black and Hispanic populations – increases in both Minnesota and the nation's population, it is mathematically necessary that racial gaps in educational attainment be closed in order to meet the demands of our economy and maintain our economic competitiveness.
In late May, the murder of George Floyd emphasized the continued structural and systemic racism endemic in our country and in our state that persists in denying the full rights of citizens and residents of color. While there are solid economic reasons for closing educational opportunity gaps, the COVID-19 pandemic and the racial unrest occurring across the United States since the summer of 2020 highlight the need to attend to the moral imperative with equal rigor. Culture changes slowly and intentional culture change requires dedication and time.
Dr. Ibram X. Kendi emphasizes that changing hearts and minds will not be enough to redress structural racism. Dr. Kendi's work on anti-racism[1] points to the need to change policy to truly unwork the racism embedded in our societal structures.
Equity 2030, the sole strategic priority of Minnesota State, is not, therefore, an initiative. Equity 2030 is, like anti-racism, an approach to intentionally rethinking the way Minnesota State and its institutions operate on a day-to-day level. Work to support equity-minded campus practices and pedagogy has been happening at Minnesota State institutions for decades – long before I started in my role.
Many faculty and staff have been tireless in their efforts to raise and refocus their institutions on addressing equity, on creating culturally responsive and reflective pedagogy, on supporting the needs of low-income and first-generation students, and more. Their work has been innovative and inspiring but has too often been limited to the walls of their own classrooms or campuses.
As a system, Minnesota State engages in partnerships and grant-funded opportunities to support the needs of students, but these opportunities are often limited to a few institutions at a time. The grand vision of Equity 2030 is reflected in the vision of the College Race Equity Advocacy Advisory Council: to create intentionality at the system level and across Minnesota to communicate and coordinate across departmental, divisional, and institution silos to embed equity-minded practice and policies at every level.
Beyond simple communication, Equity 2030 creates an impetus to critically review how we work; note where our policies, procedures, and structures don't allow us to work efficiently toward removing barriers for the Equity 2030 focus populations; and identify and implement better paths forward for equitable educational attainment.
---
[1] Kendi, I. X. (2019). How to Be An Antiracist. New York, NY: One World.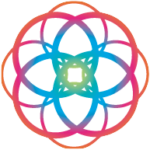 Teri Hinds is the Senior Director of Strategic Initiatives – Equity 2030 at Minnesota State Colleges and Universities.