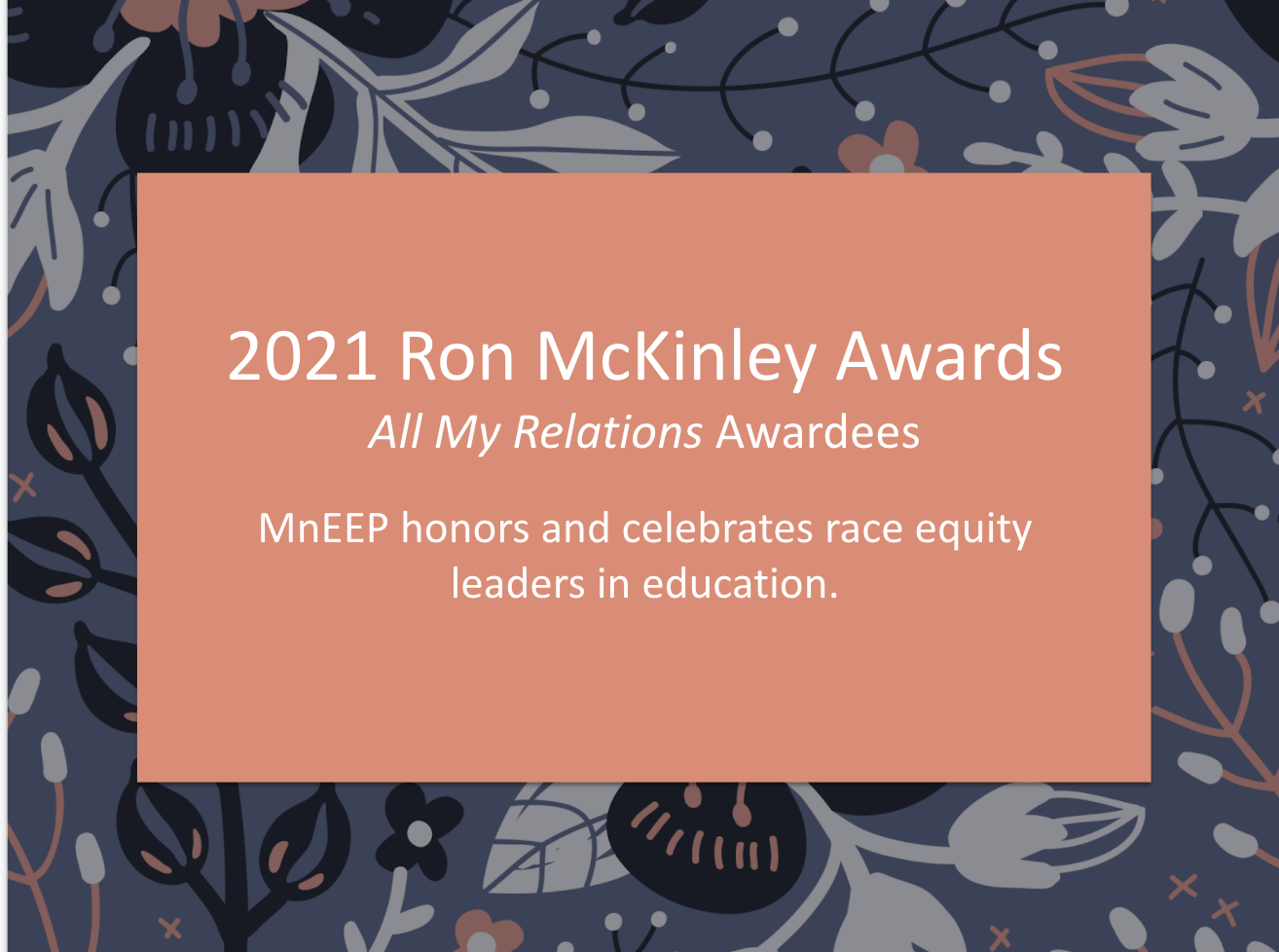 Honoring Minnesota race equity in education champions
Every year, MnEEP honors champions for racial justice and education equity who are working to shift systems, structures, and public narratives to undo racism and colonial settler harm in education.
At our annual event, five education leaders received the Ron McKinley, All My Relations- Equity in Action Awards for their dedication to racial justice.
Ron McKinley was a proud American Indian and MnEEP's original founder in the late 1980's. He spent his career advancing educational opportunities for Indigenous, Black, brown, and Asian students. He believed in cross-racial/cultural collective action and solidarity.
"All My Relations" is a powerful expression used by the many nations of American Indians to express the interconnectedness and oneness of humanity.
The awardees are people who have been driven by a desire to transcend their immediate community of people to connect with others different from themselves in creating an education reality that provides for equal and quality opportunities for all people.
This year, we were proud to recognize:
Mr. Luis Versalles, Executive director of Education for Courageous Conversation
Melissa Krull, Ph.D., Co-founder and facilitator of the Institute for Courageous Principal Leadership
Candace Raskin, Ed.D., Professor Emeritus at Minnesota State University, Mankato, Twin Cities
Ramona Kitto Stately, Project director for the We Are Still Here Minnesota
Sam (Sambath) Ouk, Director of Equity and Inclusion for the Prior Lake-Savage Area Schools
Check out the videos below of a few of their acceptance speeches, and why we are so honored to walk alongside them to advance education equity and justice for all students in Minnesota.