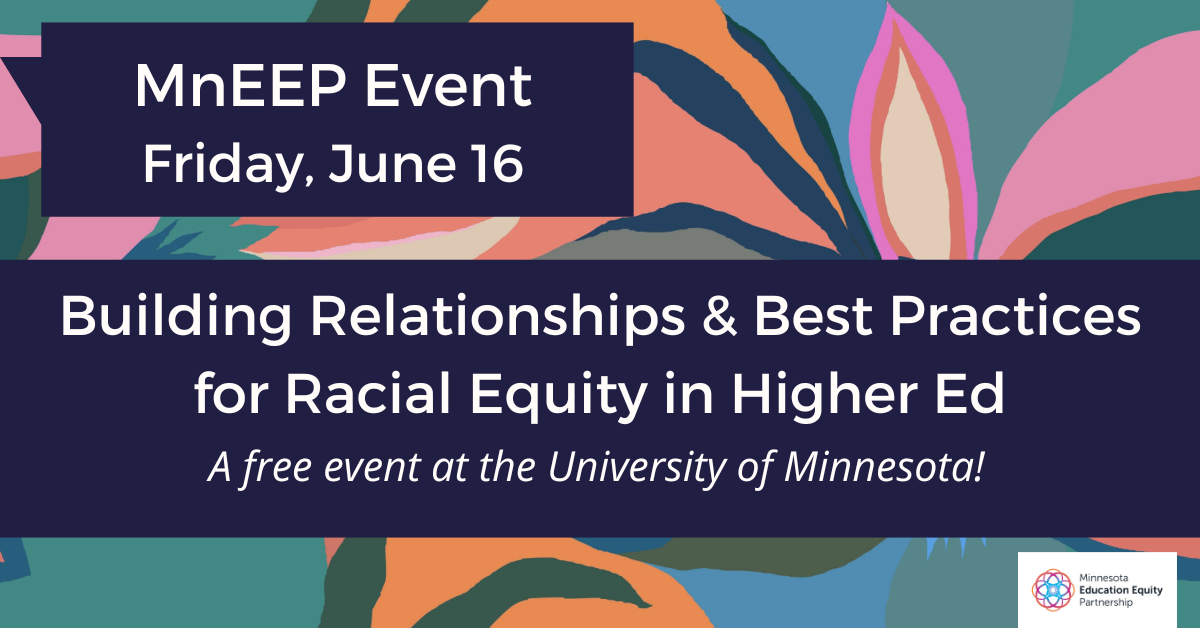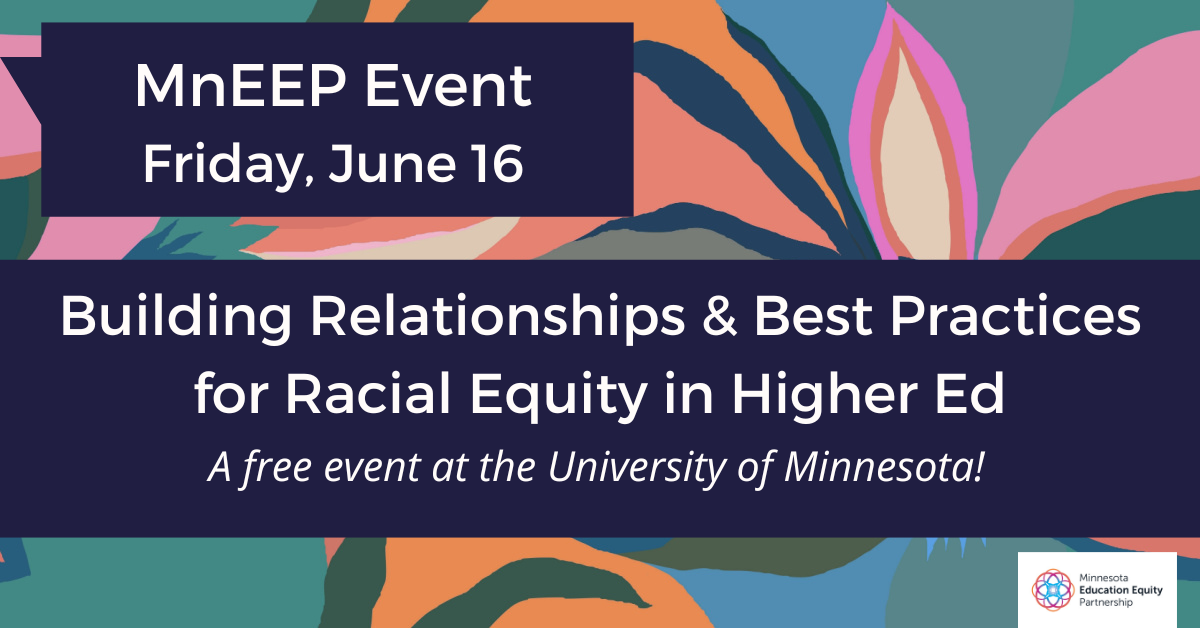 Building Relationships & Best Practices for Racial Equity in Higher Education
Join MnEEP and other race equity advocates and leaders to connect and collaborate for building a more racially just higher education system in Minnesota!
Friday, June 16
9am-2pm
University of MN; McNamara Center
This is an event for Minnesota students, staff, faculty, alumnus, policymakers, advocates, and higher-ed leaders to come together to share and build policies and best practices for racial equity in Minnesota's higher-ed systems.
We'll have time to connect, conspire, and celebrate, and hear from our excellent keynote panelists about what's next and how we can build more together!
Keynote panelists: 
Senator Aric Putnam; DFL; Higher Education Committee
Dennis Olson; Commissioner of Minnesota Office of Higher Education
Minerva Muñoz; Dean for Institutional Equity at Macalester College
Carly Duran-Marrero; CASA SOL Graduate Advisor Higher Education
Ronald Ferguson; Ph.D.; Professor of Sociology at Ridgewater College
Moderator:
Fernando "Fernie" Rodriguez, Director Multicultural Center for Academic Excellence, Circle of Indigenous Nations
Register now as space is limited!