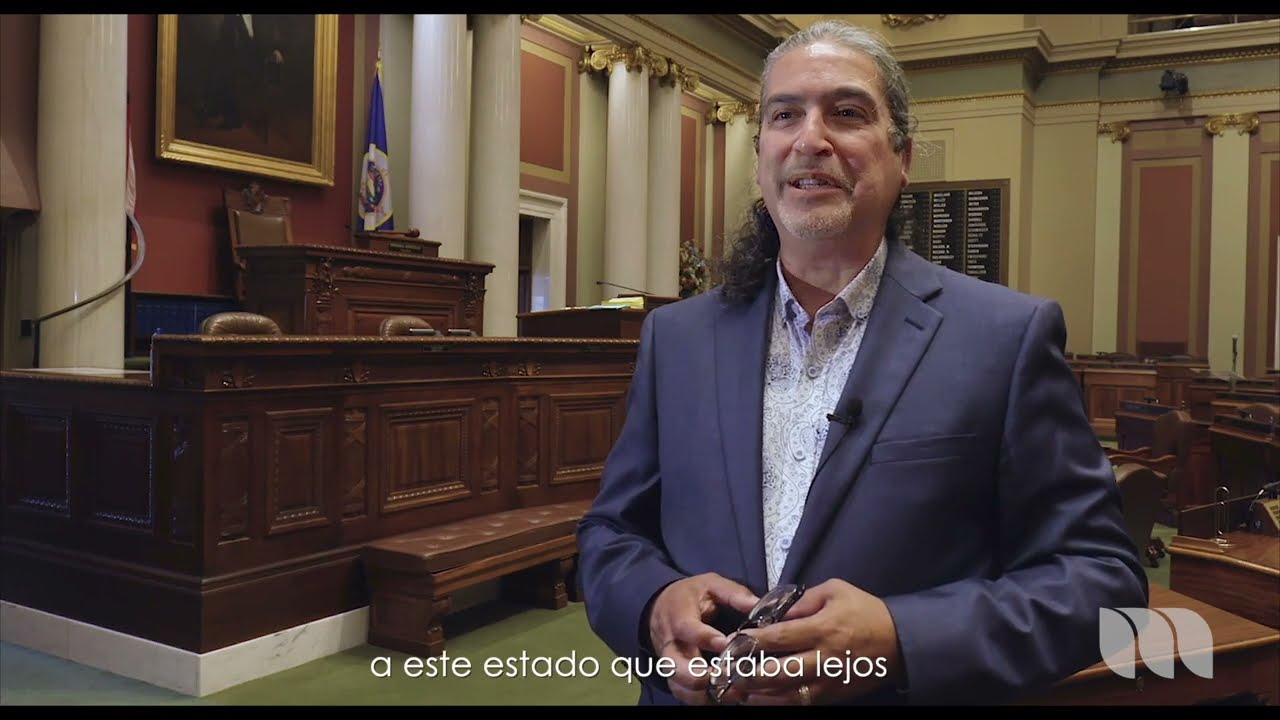 New video pays tribute to MnEEP Executive Director Carlos Mariani Rosa's essential leadership in Minnesota
Minnesota Education Equity Partnership (MnEEP) Executive Director Carlos Mariani Rosa represented District 65B–and the state's Latino population—in the Minnesota legislature the same way he leads MnEEP: Centering relationships, lifting up voices, and working to ensure people, especially the POCI community, are heard, valued, and an essential part of building a better Minnesota and stronger democracy.
A new video from MLatino Media highlights Carlos' unique and essential voice and perspective, rooted in love and hope for all people.
Carlos wants to ensure that all people, especially those who are marginalized, can be involved in "building goodness," he says.
Building that goodness together is an essential part of MnEEP's work, thanks to Carlos' leadership. As a membership organization, MnEEP centers meaningful relationships and collaborations to build and advance community-centered policies and practices that honor the culture, talents, and humanity of every student in Minnesota classrooms.
For 32 years, Representative Carlos Mariani Rosa represented one of the most economically and racially diverse parts of the state–St. Paul's downtown, West Side, and Seventh Street neighborhoods.
He centered racial justice and education equity in his work, including authoring the Minnesota Prosperity Act, ensuring undocumented "DREAMER" students have access to higher education; the Achievement and Integration in Minnesota Act (AIM), a law that redesigned how our schools can be funded and held to account for empowering educational opportunities to counter racial segregation; and the nation-leading Learning English for Academic Proficiency (LEAPS) Act, establishing the home language as an asset to be used for academic achievement and making cultural competency a license requirement for all K-12 licensed teachers.
MnEEP staff and board are grateful for Carlos' continued leadership at MnEEP.
Check out the video, and learn more about Carlos Mariani Rosa and how his leadership and wisdom are so essential to MnEEP!
Want to get involved with MnEEP? Sign up to join the movement to advance racial equity in education in Minnesota!