Minnesota Education Equity Partnership Annual Report 2022
From Our Executive Director
Recently, a Minnesota licensing board was given a judicial green light to proceed with cultural competency requirements for teacher licenses.
Some argue it changes little as professional preparation programs have long offered this training. However, the passive approach of merely making the development of that skill available—while good— pales in comparison to the level of seriousness a legal requirement to demonstrate the skill represents.
Racial equity obligates high-stakes outcomes captured in strong policy. It's what MnEEP calls, "getting real."
Throughout this year, MnEEP has approached its mission of  "transforming systems, structures, and public narratives to advance race equity and excellence in education" with a strategic eye to help those providing education to students of color and Indigenous students go beyond intending good and towards strongly advancing competent, culturally affirming practices and policies for effective learner outcomes. 
That was true as we delivered Cultural Competency Training workshops for K-12 teachers to meet state licensing requirements and when we assisted three Greater Minnesota school districts and a Twin Cities Charter school to update their race equity implementation plans. We pushed developing their skills to go beyond mild expectations and to fully embrace how to nurture the existing power of their students.
We also worked collectively to research and shape proposals; organize advocacy networks to inform and support state leaders in pushing forward legislative initiatives to better align higher education student financial aid; transform the use of developmental coursework from being "dead-ends" for students; and ensure have colleges engage in culturally affirming student support programs.
 We did similar legislative policy advancement work in the K -12 education arena to change how to financially and pedagogically support English language learners.
And we confronted the miscasting of Critical Race Theory to attack the race equity work of K-12 schools by organizing virtual town meetings to dispel misinformation and strengthen the spirit of those committed to positive outcomes for all students — especially to those who are Indigenous and people of color.
"Getting real" for race equity means pushing instructional practices beyond the conventional, even as we respect and keep effective ones. It is about actions – held accountable by powerful policy and targeted resources – that acknowledge the inadequate and even harmful design that exists in our current delivery of education opportunities.
 Which means, "getting real" is human and full of love. And the meaningful power for good that evokes.
 Join us in "getting real" for racial equity.
—Carlos Mariani Rosa
MnEEP Executive Director
Our Board
Our board members are integral to our mission.
Our Board members have wide variety of experience and expertise in education. Their range of skills and perspectives are integral to the progress and success of our organization. Several members have served with MnEEP for a number of years, helping us shape and support our achievements.
We are thankful for their continued leadership and commitment as we work towards educational equity in Minnesota.
Officers
Dr. Bernadeia Johnson, Chair; Faculty, Minnesota State University Mankato
Josefina Landrieu, Vice Chair; Sr. Director of Equity and Inclusion, Metropolitan State University
Courtney Caldwell, Secretary; Equity Transformation Specialist, Pacific Educational Group
Pa Dao Yang, Treasurer; Equity & Inclusion Program
Specialist, City of Bloomington
Bryan E. Bass, EdD, At Large, Assistant Superintendent of Equity & Achievement, Osseo Area Schools
Members
Dr. Stanley Brown, Coordinator of Equity & Inclusion, Hopkins Area Public Schools
Virginia Clay-Chism, IT Director at Medtronic
Kim Ellison, Chair, Minneapolis Board of Education
Dr. Satasha Green-Stephen, Associate Vice Chancellor of Academic Affairs, Minnesota State Colleges and Universities
Khadra Hussein, Doctoral Research Assistant, Minnesota State University, Mankato
Dr. Jacquelyn Malcolm, Vice Chancellor of Information & Technology and CIO, MinnState
Katie O'Bryan, Professional Learning Specialist, Code.org
Dr. Sandy Pulles, Vice President of Equity & Inclusion, ServeMinnesota
Megan Rozowski, Director of Research & Policy Development, Minnesota Private College Council
Samantha Sencer-Mura, Community Member

Dr. Lynette Scott, IB Coordinator/ELA Teacher, St. Paul Public Schools

Dr. Darrell Stolle, Chair of the Education Department, Concordia College
Tricia Wilkinson Director, TRIO Upward Bound; University of Minnesota
Mission & Vision
MnEEP transforms systems, structures, and public narratives to advance race equity and excellence in education.
We envision a racially just society in which each student achieves their full potential.
Led by People of Color and Indigenous (POCI) thought leaders and experts, MnEEP uses a race equity lens to develop and advance networks, practices, research, and policies to dismantle racism in education and build a more just, equitable Minnesota.
We work to make an impact by advancing and transforming:
Policies
Practices
Resource Flows & Research
Networks, Relationships, Connections & Convening
Power Dynamics
Mental Models & Narrative Change
Critical Response
Join us to build equitable education spaces that uplift and empower Minnesota's POCI students and advance racial equity and excellence in education.
Our Values
Equity Matters.
Every child deserves to achieve their full potential for success and excellence regardless of race, creed, nationality, or class.
Justice Matters.
Every child deserves to achieve their full potential for success and excellence regardless of race, creed, nationality, or class.
History Matters.
It is vital to address systems, structures and public narrative change by honoring the histories of communities of color and American Indian communities.
Relationships Matter.
Cross-cultural dynamics and collaborative relationships are key to changing systems, structures, and public narratives.
Self-Actualization Matters.
The ability of students to be engaged learners—to understand themselves, their histories, their identities, and the world—is necessary to build critical thinking skills to release their power in shaping themselves and the world.
Big Bold Goals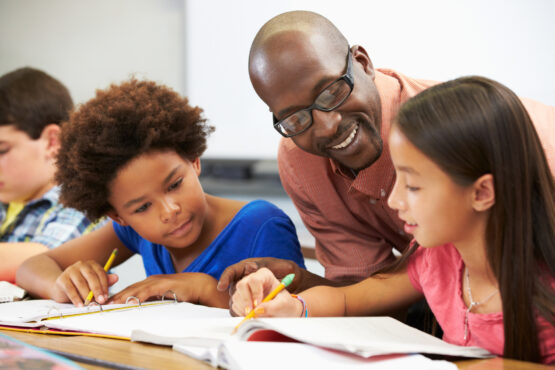 Minnesota educational leaders and cultural communities create equitable education systems, structures and public narratives.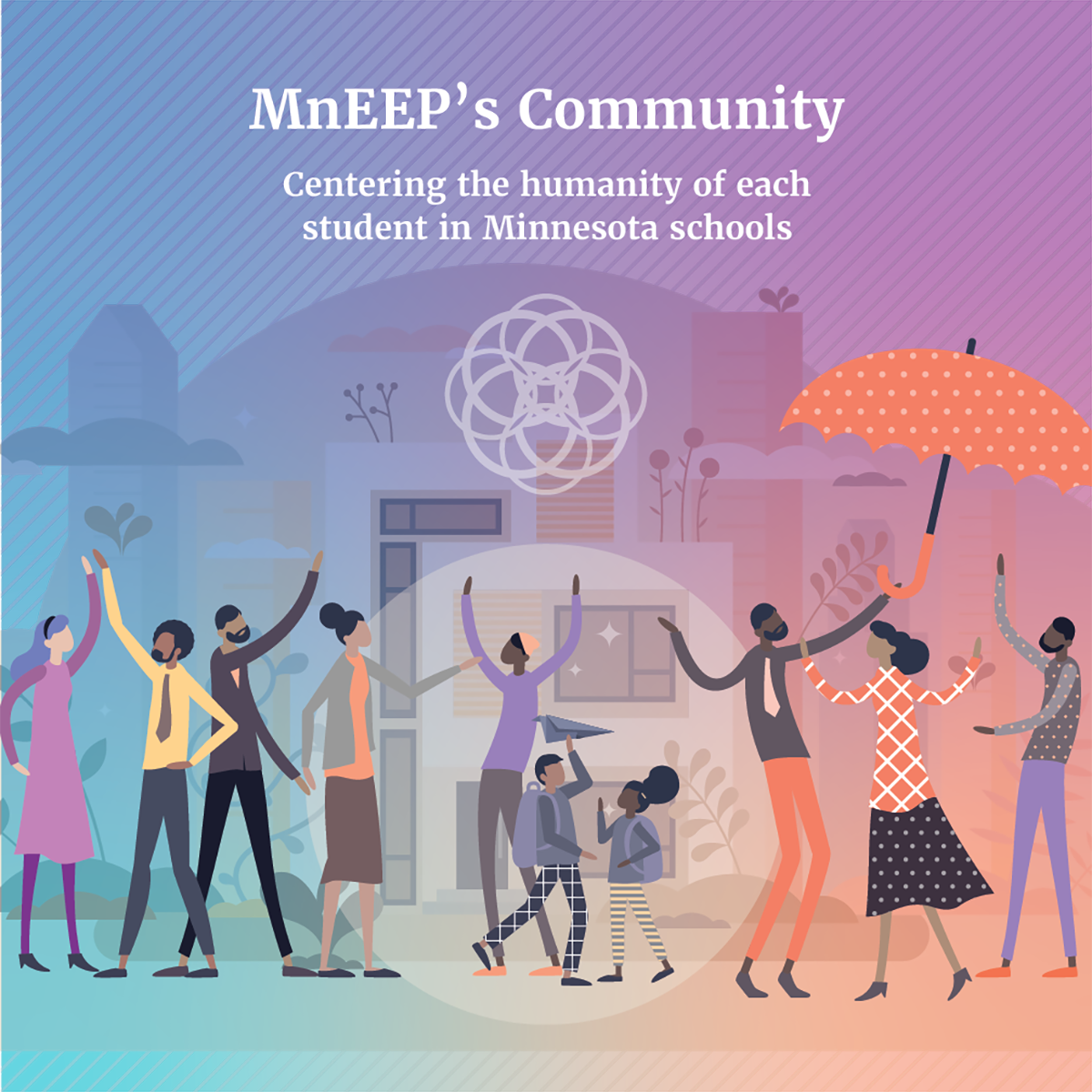 Our Work
How we're transforming practices, policies, and public narratives to build an education system in Minnesota where each child can thrive.
Policy
Working alongside education leaders and race equity advocates to inform, shape, and advocate for core policies that support the success of Minnesota's students of color, English Learners, and Indigenous students.
Research
Using a race equity lens to guide essential research, policy recommendations, and best practices for building meaningful systems change.
Advocacy
Supporting families, communities, students, districts, educators, and higher-ed staff and faculty in building a movement for racial equity.
Networks & Convenings
Deepening relationships, sharing insights, and building best practices and advocacy for advancing race equity in education in Minnesota.
Educator Leadership Services
Providing training, educator support, and race equity planning for districts and institutions across the state.
The MnEEP Superintendent Race Equity Leadership Network continues to inspire, equip, and connect E-12 Minnesota superintendents as they strive to apply race equity practices and policies in their school districts that center local communities, families and students. The leadership cohort model is a powerful learning network featuring presentations and leadership exercises by national and local thought leaders following an adaptive leadership pedagogy for transformative systems change.
MnEEP continues as one of the state's leaders in offering cultural competency trainings and is open to providing these relicensure-based and promising practices workshops and series of learning stops for educators.
Continued to build out leadership services and trainings for districts and educators. Partnered with Seven Hills Preparatory Academy and La Crescent Hokah Public Schools to build race equity framework and plans
Narrative Shift
MnEEP works to shift public perceptions and narratives to build meaningful connections, deepen understanding, and increase advocacy for building a racially just education system in Minnesota.
Led two virtual series to combat misinformation around CRT and to support educators in advocating for race equity plans, practices, and policies.
What is Critical Race Theory? Building Understanding and Debunking Misinformation.
During this series, educators and school leaders will be able to deepen their understanding of what Critical Race Theory is, and what it isn't, and take part in essential breakout groups to better understand CRT and recommit to building racial equity in education.
Recommitting to Race Equity: Centering What Matters
How we talk about what we believe and why it matters is essential for challenging the dominant narrative, connecting to others, and building a movement for transformative change together. This town hall served as a workshop for higher-ed leaders and educators to better understand values-based framing and for communicating race equity plans to parents and the broader community.
Throughout the year, MnEEP continued to lead student-and values-centered narratives for deepening understanding and building meaningful change and action around key issues.
Leading research initiatives and policy analysis to develop, advance, and distribute the wisdom and knowledge from racially diverse and culturally inclusive perspectives.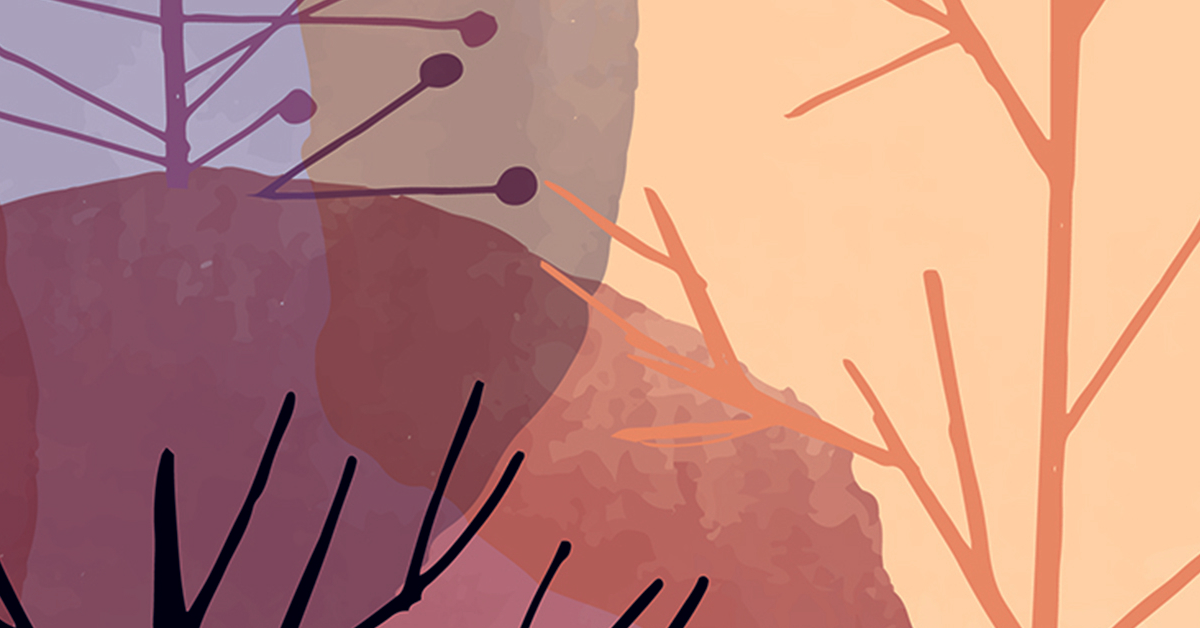 University of Minnesota Regent Sviggum's recent question – and particularly, how he asked it —invites a serious inquiry into the University of Minnesota's vision and goals for building both a world class and locally relevant institution of higher learning that serves all Minnesotans well.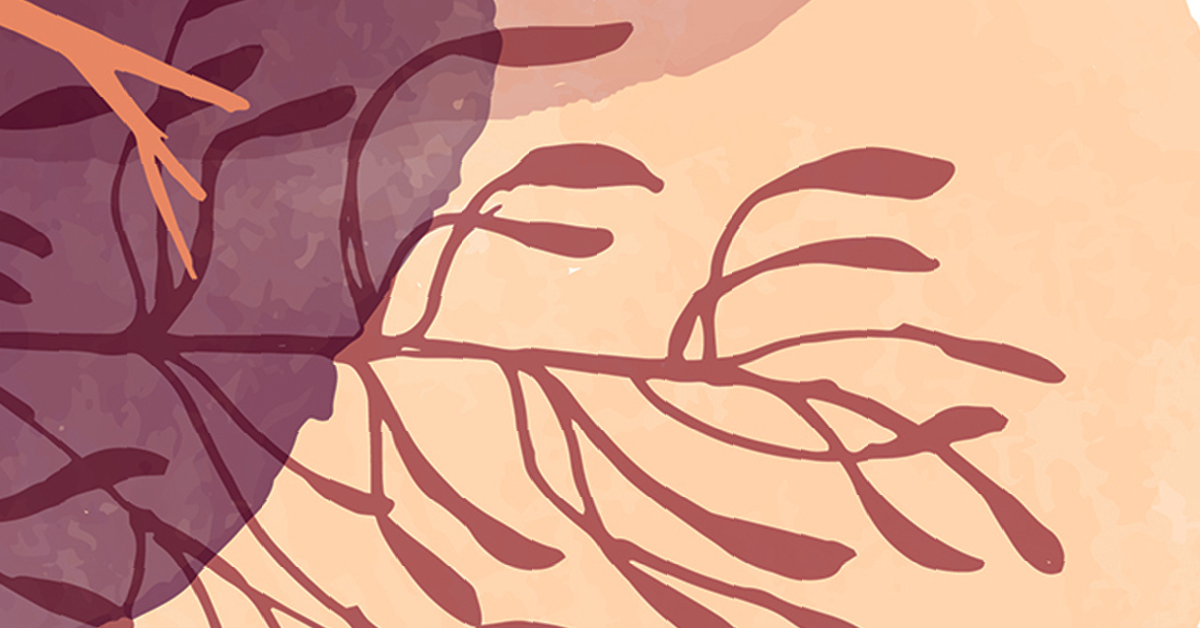 Over the past four years, the MnEEP Emerging Multilingual Learners (EML) Network has engaged in critical activities to promote multilingualism as an asset…
Our Members & Partners
Our Members, Partners & Funders are critical to sustaining the work of MnEEP
Moving Forward Together
Minnesota Education Equity Partnership wishes to recognize the individuals and organizations whose annual investments as Members, Partners, and Funders support education equity in Minnesota. What we do is made possible and strengthened by the community we have around us. The generosity of our Members, Partners, and Funders is a cornerstone of our work and a testament to the ways in which we can all lift each other as we continue to move forward as a state.
Membership also entitles you to vote for Board members and officers, and on other governance matters that sustain and help us manage the life of the organization.